Açoteia - Faro Rooftop Festival - was the premier edition of a Festival that aims to rethink a city by looking at it in different perspectives. In the city of Faro, as it occurs in almost every city in the south of Portugal, houses are full of rooftops that usually were used to dry fruits, fish and collect water from the rain. These typical rooftops have the name of "Açoteias" and if you explore the architecture of the Algarve you can realize the huge influence in small houses, medium size, palaces and huge buildings. 
Usually, the front panel of the "Açoteias" have different styles, from the more classical and ornamented to the more minimalist and simply shaped. This shapes are tradicional motives and the all combination build the "Platibanda" of the house. These elements where one of the inspirations to design this brand.
Rethink the city and concept
Other inspiration was the main goal of the Festival, to rethink the city from another level. When we take important societies' subjects to be debated on a rooftop, it's like taking thoughts to the

playground of our mind

. This analogy was the main concept we explored and drove us to the slogan

"New highs. Same roots"

and to a

dynamic brand.



Being able to rethink a city, from its heritage to social problems, from creativity to sustainability, forces us to be open to explore the playground of our minds and treat the roots of our city essence to build a structural planning for the next generations.
With the purpose of becoming a sustainable and ecological festival, the print communication campaign was reduced around 80% comparatively to other main festivals. The strategy for the promotion and engagement of this Festival was mainly applied via social media platforms and the on-line platform. For this our team developed motion graphics and illustrations explaining the concept of the festival, the importance of rooftops in the city and how can we take social advantage of this heritage.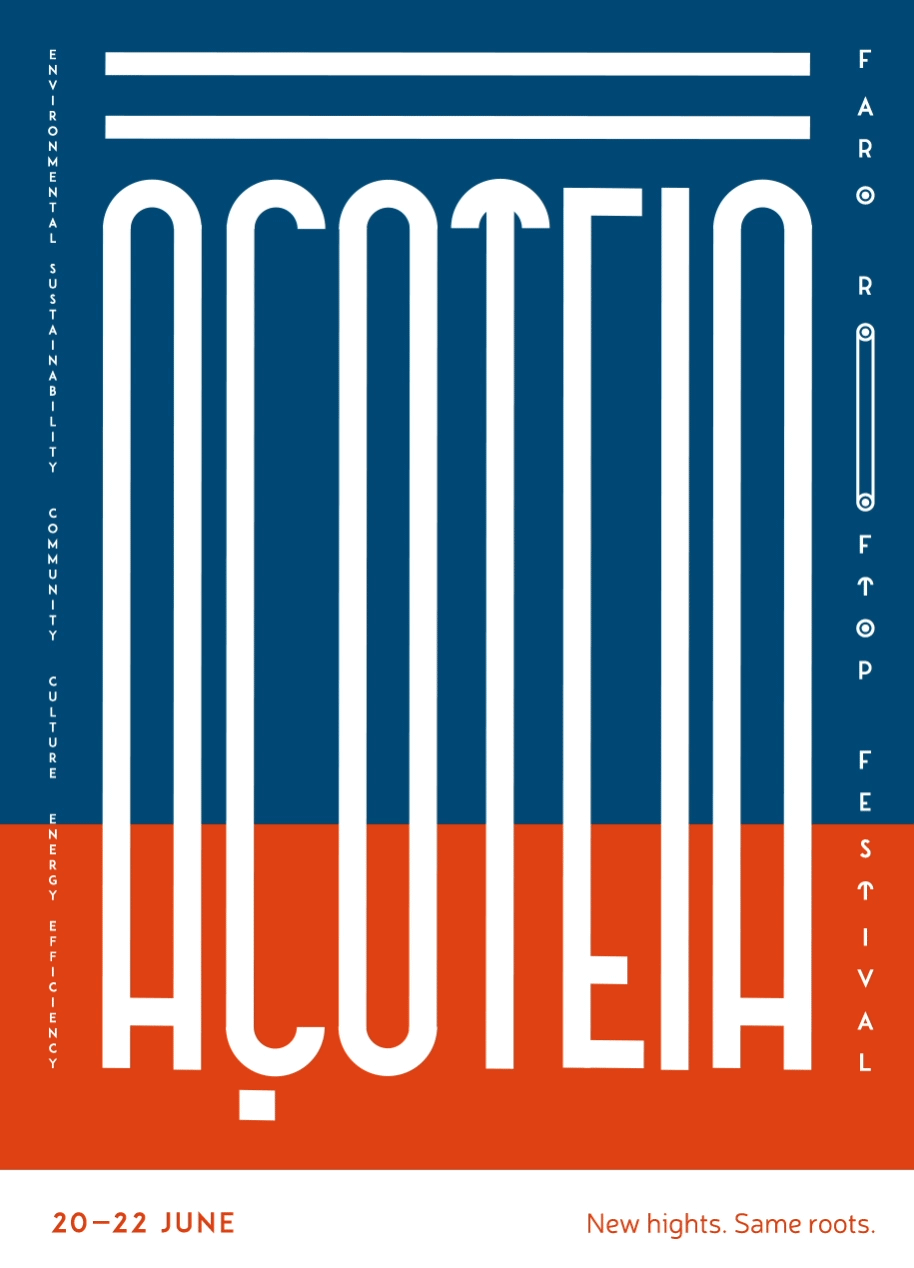 Creative Director

 Luís Caracinha
Junior Designers

Fábio Teixeira, Sara Martins
Photography

Fábio Teixeira
Motion Graphics

 Sara Martins
Video

Luís Luz, Sara Martins
Drone Photography & Video

Fly Over Algarve - The Floxo's Nest
Account Manager

Ana Beatriz Lopes